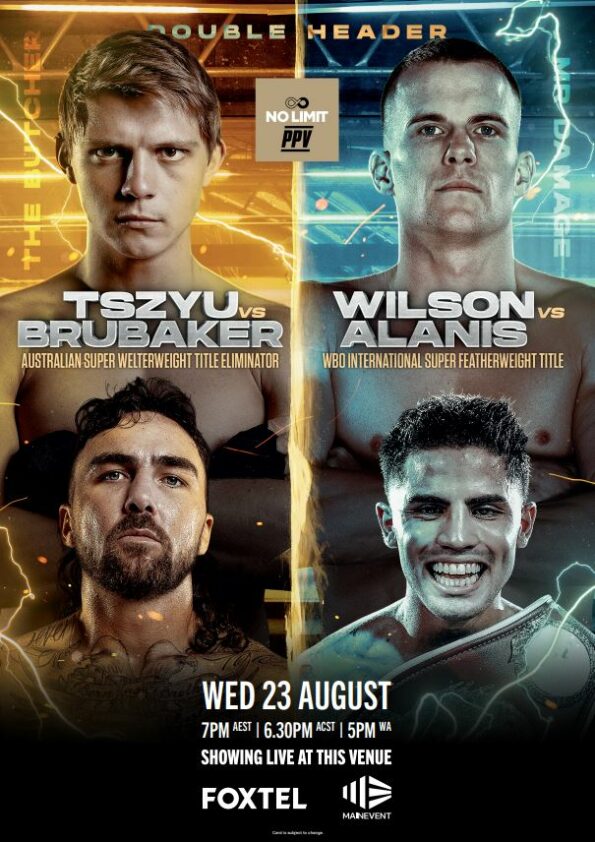 Tszyu Vs. Brubaker
Wednesday 23 August
The stage is set for an intense boxing battle between Nikita Tszyu and Jack Brubaker.
Join us at our venue to watch this hard-hitting duo go head-to-head, as Tszyu aims to replicate his brother's victory while Brubaker seeks to even the score against the renowned Tszyu name.
Be there to witness the drama, intensity, and knockout potential, all live and loud!