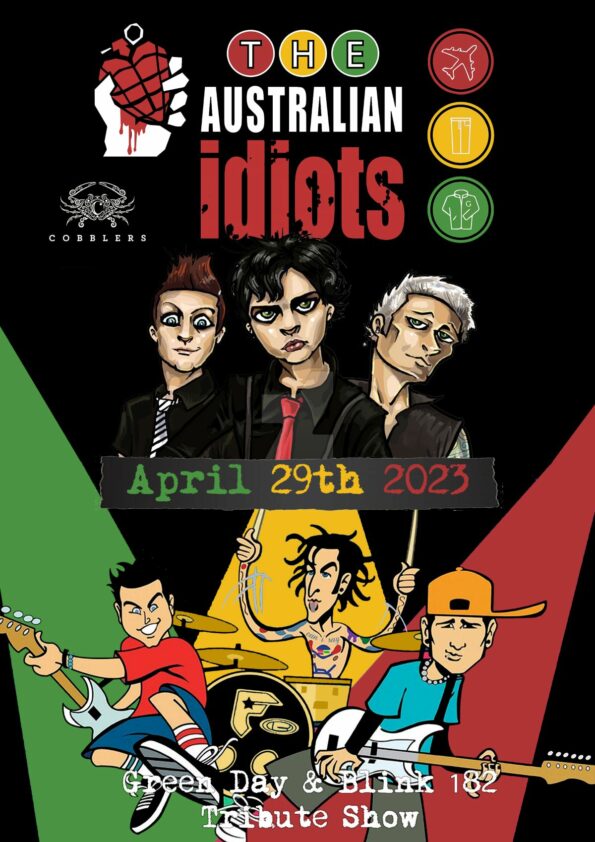 Blink 182 VS Greenday Tribute
Saturday April 29
The Australian Idiots will perform all the greatest hits from Green Day & Blink 182 for an awesome tribute night!
Delivering authentic sound, prepare to watch a killer set with iconic tunes from 'Dammit' and Basketcase' to 'American Idiot' and 'I miss You'.
Tickets on sale now! Grab yours before it's too late.